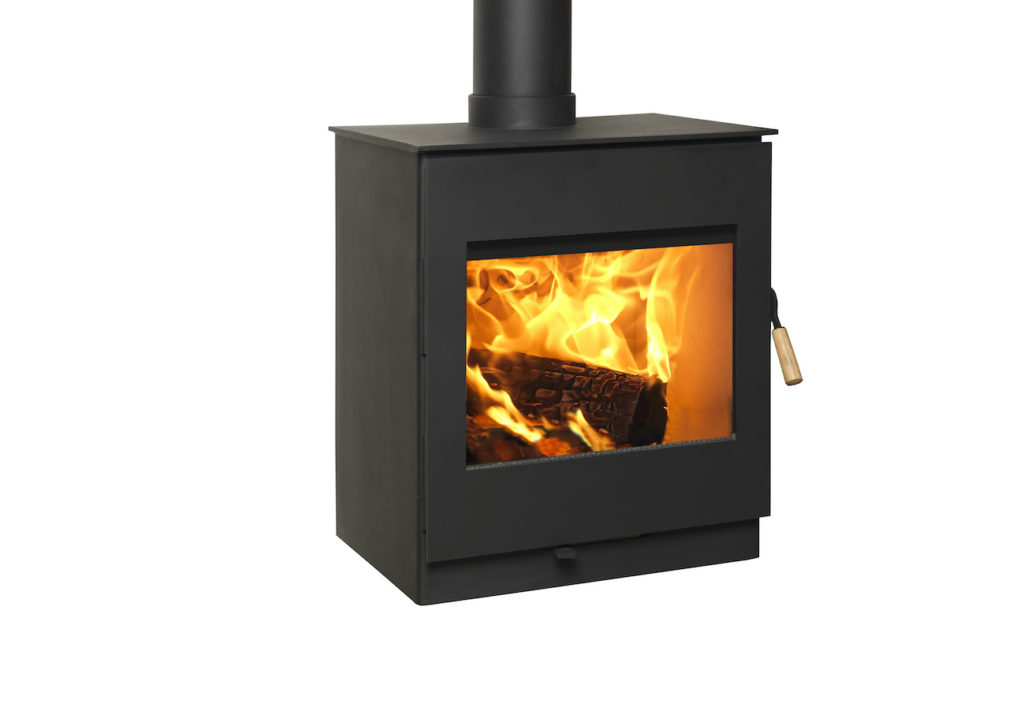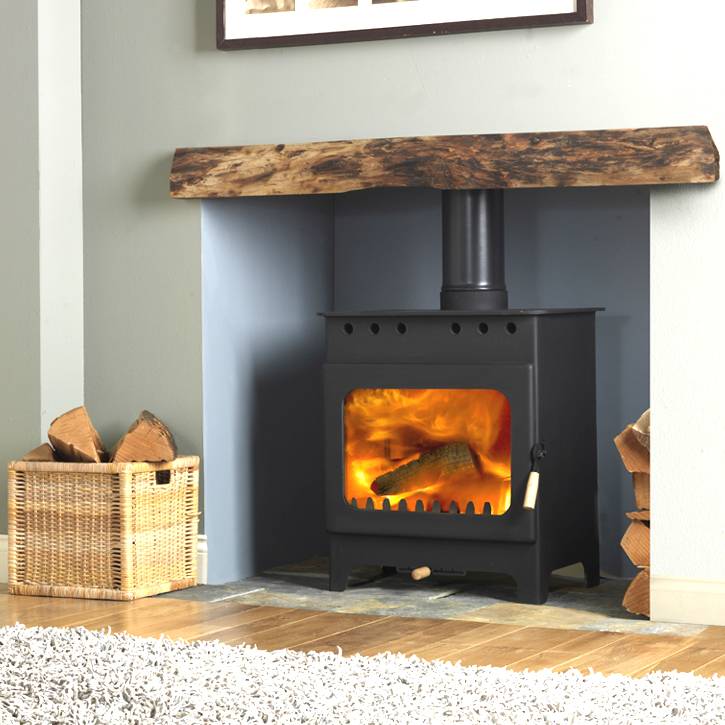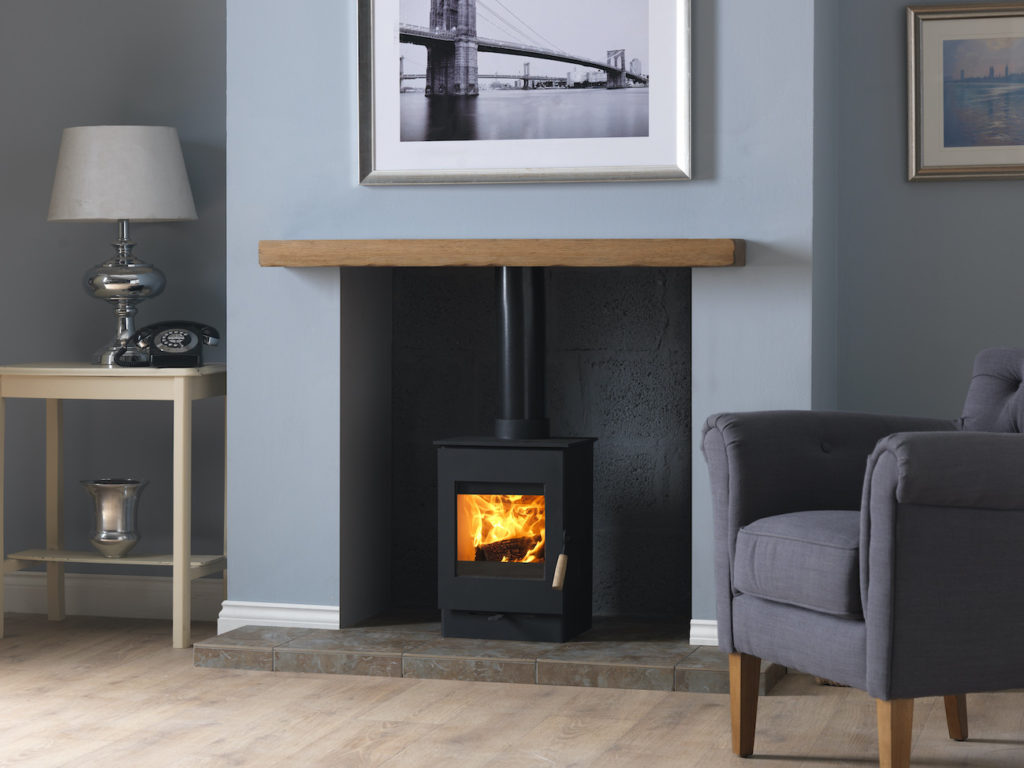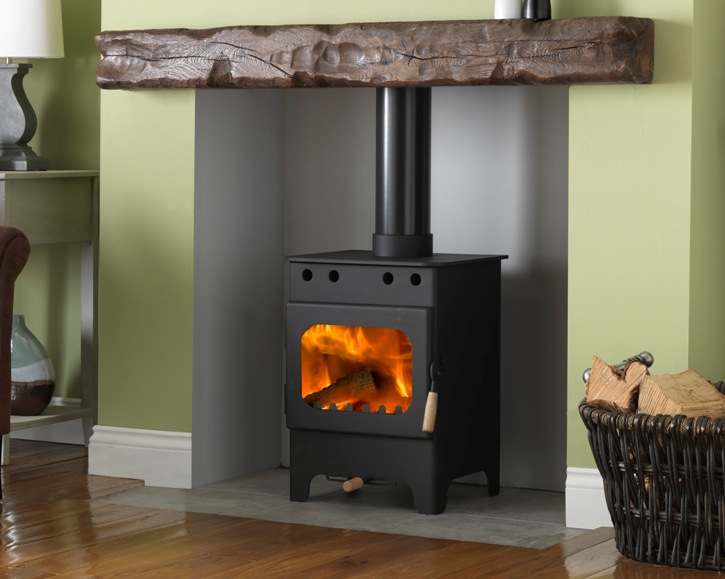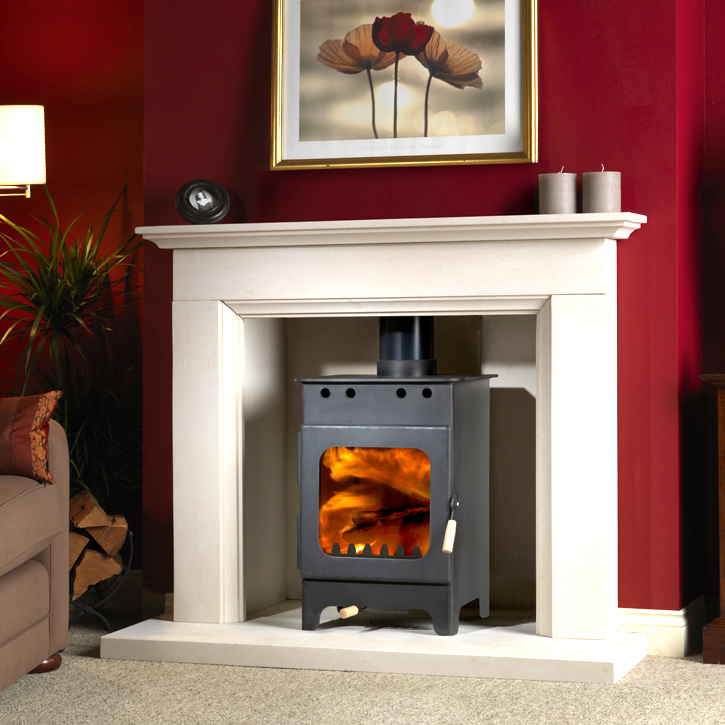 Burley have developed a new type of woodburning stove. The T3 series stoves are a real game changer in terms of pure efficiency. They are also very affordable, have a double glazed stay clean glass door and easy to use door handle and air control.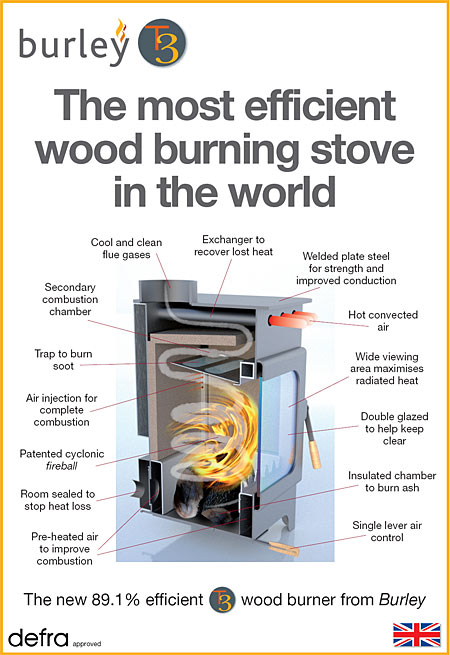 Highlights
In my opinion there are three major aspects of the T3 series which makes it stand out:
1. The Air Injectors
A series of small holes from the base to the top, push the flames around in a spiralling motion. The flames travel back and forward from side to side before passing through the first baffle. This results in far more heat being absorbed by the main body of the stove and radiated from the glass door. In other stoves the flames tend to travel directly to the baffle.
2. The Stainless Mesh
It's the first of two baffles which gets super heated. This ignites any un-burnt particulates and gases resulting in an incredibly clean burn.
3. The Heat Exchanger
This is made up of steel tubes and a second baffle. It sits above the stainless mesh and extracts wasted heat that would otherwise go up the chimney.
The result is a step change in stove technology with unparalleled efficiency of over 89.1% (Holleywell and Debdale).
Showroom Tests
In the showroom in Cilgwyn, Pembrokeshire I have tested the Hollywell 5kw using a flue pipe thermometer and dry logs with a diameter of no more than 4"/100mm. The dancing flame pattern is nothing like I have ever experienced and the flue gas thermometer never went above 190º (comparable to masonry/ceramic stoves). Very little heat was wasted up the chimney whilst the slow, but complete combustion resulted in an incredible hot stove and room after burning an unbelievably small amount of wood.